Best Cat Litter for Odor
What is the best cat litter for odor?  We get this question asked to us a lot.  There are tons of frustrated cat owners out there who simply can't seem to find a cat litter that can adequately handle the cat waste odor.
With there being so many different types of cat litter on the market and the dread in trying to constantly introduce your cat to a new litter, many people simply put up with what they are using rather than go through the hassle.
However, fear no more!  We have reviewed hundreds of cat litters over the years and have compiled a list of the best cat litter for odor.  These cat litters excel at locking in the pungent smells associated with cat urine and cat feces and, equally important, keeping them locked in for several days or more.
Below are our top choices for your convenience.  If you would like to learn more about what goes into a great odor-fighting cat litter, common characteristics of them, and links to our more thorough reviews of each chosen cat litter, hop right below the table to read more!
| Product | Odor-Fighting Ability | Material | Cost (Amazon) | Our Full Review |
| --- | --- | --- | --- | --- |
| Cat's Pride Fresh & Light Quick Action | | Clay | $$ | Link |
| Dr. Elsey's Precious Cat Ultra | | Clay | $$ | Link |
| Arm & Hammer Clump and Seal with MicroGuard | | Clay | $$ | Link |
| ProSense Fresh Results Crystal Cat Litter | | Crystals | $$$$$ | Link |
| Healthy Pet ökocat Pine | | Pine | $ | Link |
What Goes Into Making a Great Odor-Fighting Cat Litter?
If you have tried a few different brands of cat litter you have likely quickly realized that not all cat litters are the same.  While there are obvious differences such as what sort of material they are made of, whether or not they clump, and their asking prices, there are also differences even between similar types of cat litter.  For instance, two separate brands of clay-based clumping cat litter can have totally different odor-fighting abilities when compared to each other.
That being said, there are common attributes that are commonly discussed when determining what the best cat litter for odor is.  We will go over a few of them below.  It is also worth noting that just because a cat litter doesn't fall into the criteria below doesn't mean that it can't be a good at fighting odor.  We have seen plenty of examples of cat litters that are great for fighting cat smells but yet don't fall into the norms listed below.  If you are interested in a particular cat litter then the best way to see how it fares is to try it out yourself (and, as always, use our huge list of reviews as a guide!).
Material
For the most part, the best odor-fighting cat litters on the market are primarily made out of two materials: clay and silica gel.
Clay is easily the most common base material for a cat litter.  It's unique combination of good odor control, nice clumping (when applicable), and low asking price makes it a very popular material.  Clay has a very high absorption potential as well as a really neat ability to mold around wet objects and form a sort of protective barrier.  This is great as cat waste is loaded with moisture and a good clay cat litter will literally soak it all up and hold it in place.  An added bonus is that this also helps to maximize how long a particular clay litter can handle cat waste odors before they leak out.
Silica gel is a lot less popular but also excels at odor control.  Most people will recognize silica gel by its more casual name that cat litter brands often call it: crystals.  Silica gel/crystals are fantastic for fighting cat waste odors.  In fact, it is oftentimes the BETTER of the two materials when it comes purely to fighting and holding in smells.  Silica Gel has an extremely high absorption rate (even more so than clay for a given volume) and really saps out all of the odor-causing fluid that exists in cat waste.
When it comes to crystal cat litters, a little bit goes a long way.  Typically, crystal cat litter will come in much smaller bags and also be substantially more expensive than clay.  Also, crystal cat litter rarely clumps (it really doesn't need it for fighting odor).
Clumping
Clumping is tied in closely with the ability to fight odor in most cat litters.  Clumping is where the moisture from the cat waste mixes with the cat litter, causing it to soften.  The highly-absorbent litter will engulf the cat waste, re-harden, and create what is commonly referred to as "clumps".
Clumps are great not only for identification and disposal of cat waste but also in helping to reduce odors.  For the most part, clumping is an essential feature that exists in nearly all top performing odor-fighting cat litters on the market, with one caveat.  Crystal litters rarely clump in the traditional sense and, quite frankly, really don't need it.
But if you are after a clay-based cat litter what can handle odor?  You will likely want to look for clumping cat litter.
It is worth mentioning that non-clumping cat litters can and do perform well in the odor test.  However, their performance is more heavily weighed on how often the owner can dispose of cat waste.  Non-clumping cat litters are intended to be more closely monitored by their owners.
Perfumes/Scents
This is a bit of a tricky subject.  Perfumes and scents are very popular in cat litters as they help to mask the smell of cat waste with another, typically more pleasant smell.  The issue comes in that same cats and cat owners are actually more turned off by the perfume smell than the cat waste smell!
Many of the perfumes used in cat litters can be extremely powerful and overbearing.  Some owners who have sensitive allergies may have a hard time being anywhere near the scents.  So it is important to make sure that you have a good grasp on how sensitive your allergies are before trying out the scented cat litters.
Now that we have that out of the way, we have seen a soft connection between the best cat litters for odor and those litters having some sort of perfume scent.  For the most part, the cat litter manufacturers have experimented with their formulas enough so that they have found the happy balance between having a scent that helps to make cat waste odors but not making it too overpowering.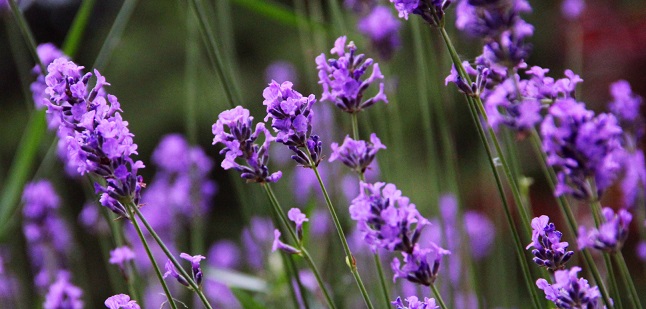 The scents that we have enjoyed the most (and that coincidentally seem to do the best job of masking odors) include lavenders, forest scents, and various fruit scents (orange, berry, etc.).
Recently, there has been a big push for more "natural" scents that come from all-natural cat litters such as wood, corn, wheat, etc.  We will admit that the natural smell of these materials is much better than the somewhat industrial smell of clay but they simply don't do as good of a job masking cat waste odors.  Also, silica gel cat litters rarely have a scent with them but, as we have mentioned several times above, they really don't need it.
Price
A lot of people believe that a litter's ability to fight odor is directly related to its price.  In other words, the better the litter performs, the more it will cost.
While this may be true of many things in life, cat litter is a rare exception in that we really don't see a strong correlation between more expensive litter and improved odor fighting ability.  In fact, some of the best performers we have come across have been some of the more reasonably priced!
There are exceptions to this, however.  Nearly every silica gel cat litter you come across will be very expensive compared to other non-silica gel cat litters.  And as we have made clear above, silica gel cat litters are incredibly effective at fighting cat litter odor.
Typical Price Tier For Cat Litter
1. Silica Gel (most expensive)
2. All-natural (clay, wood, corn, etc.)
3. Clumping clay
4. Non-clumping clay (least expensive)
It seems that many of the more expensive litters on the market are the ones that are loaded with additional ingredients and also many of the all-natural products.  Some of these products do offer some really cool benefits and many are much better for the environment, but most don't have a huge impact on odor control.
The Best Cat Litter for Odor
Now that we have gone over various factors that play a part in determining how good or bad a cat litter is at handling odor, we will go over some of our top choices.
Cat's Pride Fresh & Light Quick Action
Buy on Amazon $27.51 and save 
Read Review of Cat's Pride Fresh & Light Quick Action
This is a very effective clay cat litter that attacks cat odor quickly and efficiently.  The litter recipe that Cat's Pride uses here is quite efficient and you should notice cat waste smells dissipating almost instantly after your cat does its business.  The litter not only masks odor quite well but it also is able to form hard clumps that will keep the odor under control for several days.  Also, the perfume scent that is added is subtle yet further improves what is already a great product.
Dr. Elsey's Precious Cat Ultra
Buy on Amazon $21.07 and save 
Read Review of Precious Cat Ultra
This is one of the most popular cat litters on the market and for good reason.  The combination of superior clumping and advanced odor control equals a cat litter than owners want to come back to again and again.  It uses standard clay that isn't loaded with tons of bells and whistles.  Instead, Dr. Elsey's has found a great clay that it uses as the foundation of their many great products.  The clay soaks up any and all cat waste liquids quickly and keeps them hidden away in the very hard clumps.  There isn't a perfume associated with this product (and it really doesn't need one) so this is also very helpful for those cats or owners with sensitive sniffers.
Arm & Hammer Clump and Seal with MicroGuard
Buy on Amazon $11.39 and save 
Read Review of Arm & Hammer Clump and Seal with MicroGuard
This is a relatively new cat litter that we have come across recently and we absolutely love it.  Arm & Hammer has always been known for their effective odor control litters thanks to their proven combination of clay and baking soda.  The Clump and Seal with MicroGuard steps things up another notch with their MicroGuard technology.  This proprietary formula really attacks cat waste odors and also is formulated to stop odor-producing bacteria from growing for up to a week.  This means that the litter keeps working even after the clumping has finished.  The fresh scent that is added to this product is also subtle but adds another layer of protection.
ProSense Fresh Results Crystal Cat Litter
Check Current Prices on Amazon
Read Review of ProSense Fresh Results Crystal
We couldn't list out the best cat litters for odor without throwing at least one silica gel cat litter into the mix.  One of our favorites is the ProSense Fresh Results Crystal Cat Litter.  In terms of raw odor fighting power, it doesn't get much better than this.  The crystals adhere to cat waste instantly and particularly excel when exposed to urine or runny feces.  There is no need for strong perfumes or even clumping here as the crystals will do the magic by themselves.  However, it does require a bit more litter box maintenance and the asking price is higher.
Healthy Pet ökocat Pine
Buy on Amazon $13.99 and save 
Read Review of Healthy Pet ökocat Pine
We also wanted to include a really special all-natural cat litter in this article.  While traditionally all-natural cat litters won't handle odors quite as well as clay and silica gels, some people are willing to sacrifice a bit of performance for the sake of the environment.  Healthy Pet ökocat Pine cat litter finds a happy medium with their increasingly popular pine formula cat litter.  Pine shavings are surprisingly absorbent, being capable of absorbing up to 500% of their weight with liquid.  This means that this product will soak in tons of cat litter waste.  You also get to enjoy the lovely natural pine scent instead of artificial perfumes.  It is worth noting that you sacrifice clumping with this product so you will have to be more timely in the maintenance of your litter box and in removing cat waste but if you have a couple minutes per day then this shouldn't be an issue.